Your biggest software investments are often your most complicated to license and manage, often too complex for in-house teams to master alone. That's why SHI is trusted by organizations like yours to optimize licensing and minimize risk for vendors like Oracle, Microsoft, SAP and IBM.
Our team of seasoned Software Asset Management (SAM) and licensing professionals includes specialists dedicated to helping you navigate complicated licensing structures, usage rights, contract terms and audit practices for specific vendors.
SHI's vendor-specific SAM services are an ideal option when you want a laser focus on a specific vendor or subset of software publishers. They are also available as part of a larger SAM Managed Service.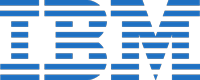 Featured Vendors

SHI's Microsoft SAM services are designed to help you stay right-sized and optimized throughout your contract lifecycle.
From SQL and Server licensing to optimizing your 365 subscriptions, our Microsoft licensing and SAM consultants help you understand your environment and ensure you have the data you need to make informed decisions for now and for the future.
With thousands of Microsoft SAM engagements under our belt, we have experts in the wings just waiting to help you understand your entitlements, inventory and consumption of your Microsoft investments whether on-premises or in the cloud.
Learn how to start optimizing your 365 investment today at no cost with our 365 Cost Optimization Services

SHI's Oracle practice is staffed with former auditors and expert consultants fluent in all things Oracle. From middleware to databases, we can review your Oracle environment to ensure you're licensed in the most efficient and compliant manner.
Our consultants possess in-depth knowledge of Oracle ULA/PULAs, helping you negotiate the most favorable terms, pricing, and protections against unforeseen risk.
Received an audit letter? Our audit management team is standing by to help you manage the audit with minimal operational disruption and financial risk.
SHI's Oracle services include our proprietary Oracle-verified solution which provides quick, accurate data on product features, options and management packs.
Learn more about SHI Oracle Discovery Application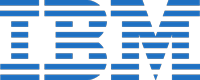 From understanding the impact of virtualization to ensuring you're fully leveraging IBM's sub-capacity licensing, our consultants are experts in IBM licensing, contract terms, entitlements and restrictions, including IBM License Metric Tool (ILMT) and IBM's full capacity and sub capacity measurements.
Proactively manage compliance, drive efficiencies, control costs and identify optimization opportunities.
Learn more about IBM Insights
Many organizations share a common purpose regarding SAP – to find a way to get SAP licensing and maintenance spending under control.
With a dedicated SAP practice comprised of SAM consultants trained to think like SAP, we help you unravel licensing complexities to reduce costs, optimize license consumption and avoid audits by providing accurate, timely annual reporting.
Learn more about SAP Insights
And that's not all! Whether it's VMWare, Adobe, Cisco, or another strategic partner, we have dedicated licensing expertise for 40+ major vendors and support for an additional 110 software publishers.
Your most strategic investments deserve specialized expertise.