Work from Anywhere with Logitech
Teach, Learn, or Work from Anywhere
Logitech solutions allow companies to adapt to the future of workplace collaboration. We help teams collaborate from anywhere, without compromising on productivity.
The future of work is more engaging, flexible, and collaborative where users can work on any platform. Technology will allow people to make a real connections and stay productive wherever they are.
The New Face-to-Face
Video collaboration technology allows teams to make human connections with colleagues who are working from home, in another city, or on another continent—all while reducing business travel, replacing office commutes with virtual meetings, and cutting carbon emissions as a result.
At Logitech, our goal is to make video meetings accessible to every business and every employee. We want to video-enable every meeting room, every workspace, and every home office.
Make Work from Anywhere Simple
Work from Anywhere
The modern workspace demands tools that empower employees to perform better than ever. As desktops become filled with more screens and devices running different platforms, connectivity and workspace optimization can be a challenge.
Logitech meets these challenges head-on with a range of personal workspace solutions - all designed to boost user performance and optimize space utility while increasing productivity and efficiency.
So whether employees are working from home, returning to work, or adopting a hybrid approach, here are 10 reasons Logitech solutions empower users to perform at their best, and stay connected to keep the business running – Wherever they are.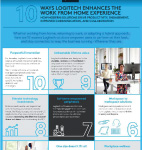 10 Ways Logitech Enhances the Work From Home Experience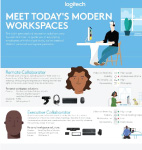 Meet Today's Modern Workspaces
Meet Today's Modern Workspaces
Empower employees with the right tools to boost productivity and collaboration
The right personal collaboration solutions vary by user and role. To guide you in equipping employees with the right tools, we've created distinct personal workspace personas for the Remote, Executive, Power, Ergonomic and Flex Collaborator.
Logitech Workspace Solutions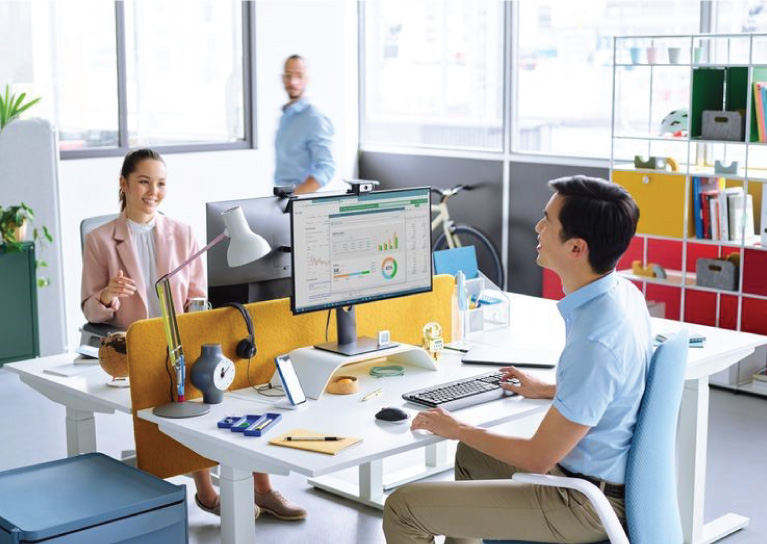 Logitech Personal Workspaces
Drive productivity and engagement with Logitech's innovative, easy-to use, and scalable workspace solutions.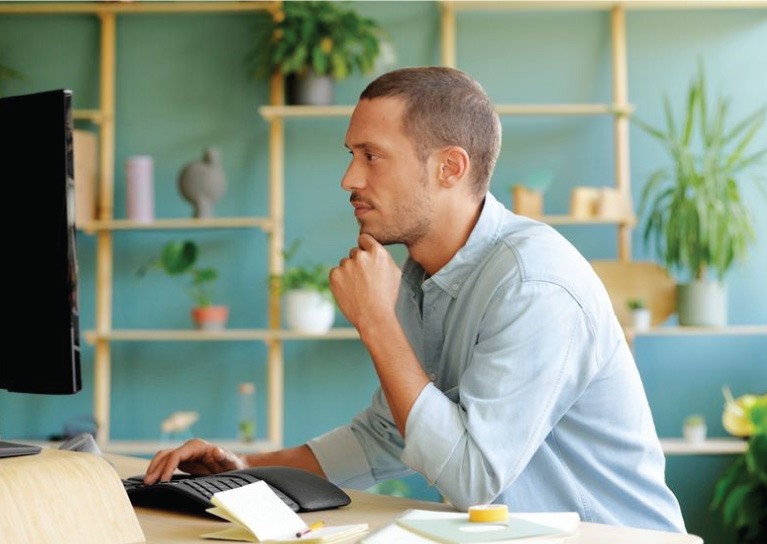 Logitech Ergonomic Solutions
Logitech is passionate about developing ergonomic experiences that enable a better, healthier way of working. Because of this, organizations of all sizes choose Logitech to meet their workplace wellness objectives.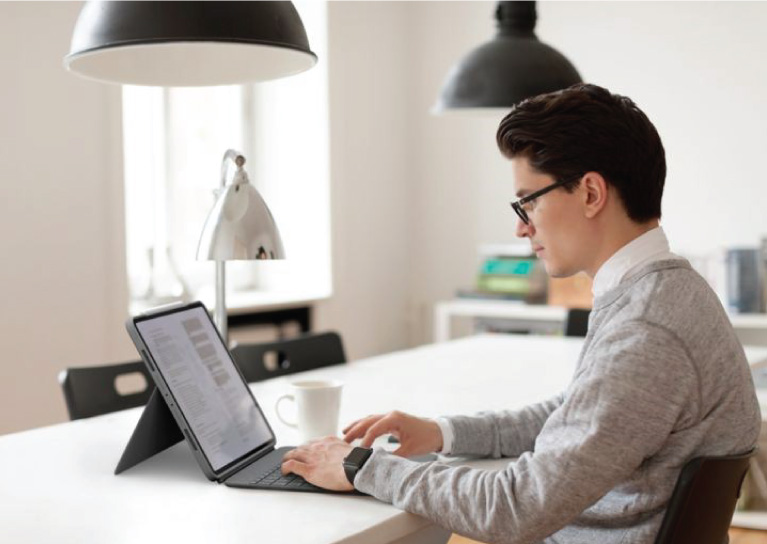 Logitech Mobility Solutions
The era of remote working is here. And as your workforce spends more time working at home or on-the-go—they need tools to stay as collaborative and productive as when they're at the office.

Widescreen HD Video Calls

Wireless Audio

Science-Driven Ergonomic Design

Durable Design
Raising the Bar with Rally Bar
Rally Bar is Logitech's premier, all-in-one video bar for midsize meeting rooms. With brilliant optics, room-filling audio, and AI-driven performance, Rally Bar sets a new standard for video collaboration.
Rally Bar creates a natural, frictionless meeting experience with motorized PTZ and lossless image quality up to 5X optical zoom. AI Viewfinder persistently views the room, ensuring all meeting participants are captured and framed to perfection. Powerful low-distortion speakers with RightSound technology™ deliver outstanding conversational accuracy.
Simple, confident, and versatile, Rally Bar is designed with clutter-free cable management, multiple mounting options, and the flexibility to deploy in USB or appliance mode.
Video Collaboration Solutions Brochure
Solutions for Every Room
Turn any space into a focused meeting space with one-touch join, wired and wireless content sharing, and convenient touch controls. Logitech® Room Solutions are available in small, medium, and large configurations, and feature your choice of room-optimized video conferencing solution from leading service providers.
Logitech Room Solutions include everything to build meeting rooms of virtually any size: an Ultra-HD Logitech conferencecam with motorized pan and tilt, RightSense™ technologies like auto-framing, a pre-configured computing platform with software, and the Logitech Tap touch controller. Choose a USB-connected configuration with a mini PC or Meet compute system, or an appliance-mode configuration that eliminates the need for a dedicated computer.
With premium components, flexible mounting options, and central device management with Logitech Sync, Logitech Room Solutions are easy to deploy throughout the workplace.
About Logitech
Logitech opens the door to simple, scalable solutions that fit the needs and aspirations of every person and any sized organization. Combining award-winning design with intuitive solutions, we keep people connected and businesses moving forward. Shop Logitech
Partnership with SHI
As an authorized reseller of Logitech products, SHI sells and supports a wide variety of Logitech peripheral devices. Our dedicated sales teams can help you select, deploy and manage Logitech's many reliable and high performance IT products – and save you money along the way. Contact SHI
Ready to Learn More?
Contact us to discuss Logitech solutions for your organization.