Quantity must be less than 1,000,000. If you'd like to place a larger order, please reach out to your sales team.
This product has been successfully added to "My Favorites".
This product could not be added to "My Favorites" or is already in "My Favorites".
RACK ATS 120V 30A L5-30P IN 16 5-20R OUT
---
---
Mfr Part #:
Copied To Clipboard
Click To Copy
SHI Part #:
Copied To Clipboard
Click To Copy
RACK ATS 120V 30A L5-30P IN 16 5-20R OUT
Additional Details
MSRP:
$2,525.00
Mfr Part #:
AP4453
SHI Part #:
34336476
Category:
Power adapters or inverters
UNSPSC:
39121006
Manufacturer:
APC by Schneider Electric
Product Type:
Hardware
Storage Networking (SAN)
black
for P/N: AP4421, AP4423, AP4424, AP4430, AP4432, AP4433, AP4434, AP4452, AP4452J, AP4453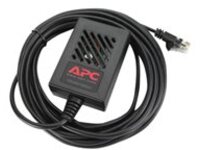 3.7 m
for NetBotz; Rack Monitor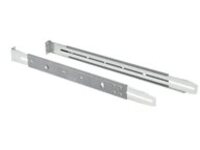 for P/N: AP4421, AP4423, AP4424, AP4430, AP4432, AP4433, AP4434, AP4452, AP4452J, AP4453
General Information
Category
Power adapters or inverters
Description
RACK ATS 120V 30A L5-30P IN 16 5-20R OUT
Manufacturer
APC by Schneider Electric
MSRP
$2,525.00
UNSPSC
39121006
Main Specifications
Dimensions & Weight / Depth
23.62 cm
Dimensions & Weight / Height
4.37 cm
Dimensions & Weight / Weight
6.33 kg
Dimensions & Weight / Width
43.18 cm
General / Subcategory
Power converters, splitters and accessories
Header / Brand
APC
Miscellaneous / Product Color
Black
Networking / Remote Management Interface
Packaged Quantity
1
Power Device / Form Factor
Rack-mountable
Power Device / Output Connector Qty
16
Power Device / Voltage Required
AC 120 V
Product Type
Redundant switch
Service & Support / Type
2-year warranty
Compatibility Information
Designed For
P/N: ACDC2513, AP7950B, AR106, AR106SH4, AR106SH6, AR109SH4, AR109SH6, AR112, AR112SH4, AR112SH6, AR2200, AR2280, AR2400, AR2400FP1, AR2401, AR2407, AR2480, AR2487, AR2487G, AR2500, AR2507, AR2580, AR2587, AR3003, AR3003SP, AR3006, AR3006SP, AR3100G, AR3100TAA, AR3100W, AR3103, AR3103SP, AR3105SP, AR3105W, AR3106, AR3106SP, AR3107G, AR3107SP, AR3140G, AR3140W, AR3150SP, AR3150W, AR3155SP, AR3155W, AR3157SP, AR3180G, AR3300G, AR3300SP, AR3300W, AR3305SP, AR3305W, AR3307SP, AR3307W, AR3340G, AR3340W, AR3350SP, AR3350W, AR3355SP, AR3355W, AR3357SP, AR3357X674, AR4018IX429, AR4018SP, AR4018SPX429, AR4018SPX431, AR4018SPX432, AR4018X429, AR4024IX431, AR4024SP, AR4024SPX429, AR4024SPX431, AR4024SPX432, AR4038IX432, AR8213, AR9300SP, AR9300SP-R, AR9307SP, AR9307SP-R, NBES0302, NBPD0160A, NBPD0180, NBWL0355A, NBWL0356A, SCL400RMJ1U, SCL500RM1UC, SCL500RM1UNC, SCL500RMI1UC, SCL500RMI1UNC, SMC1000-BR, SMC1000I, SMC1000I-2U, SMC1000I-2UC, SMC1000I-BR, SMC1000IC, SMC15002U-BR, SMC1500-BR, SMC1500I, SMC1500I-2U, SMC1500I2U-BR, SMC1500I-2UC, SMC1500I-BR, SMC1500IC, SMC2000I-2U, SMC3000RMI2U, SMT1500RM1U, SMT1500RM2U, SMT1500RMI1U, SMT2200RM2UC, SMT3000I2U-BR, SMT3000RM2UC, SMTL1000RM2UC, SMTL1000RMI2UC, SMTL750RM2UC, SMTL750RMI2UC, SMX1000C, SMX1000US, SMX1500RM2UC, SMX1500RM2UCNC, SMX1500RMNCUS, SMX1500RMUS, SMX2000LV, SMX2000LVNC, SMX2000LVNCUS, SMX2000LVUS, SMX2200HV, SMX2200HVNC, SMX2200R2HVNC, SMX2200RMHV2U, SMX2200RMLVUS, SMX3000HV, SMX3000HV-BR, SMX3000HVNC, SMX3000HVT, SMX3000HVTUS, SMX3000LV, SMX3000LV2U-BR, SMX3000LVNC, SMX3000LVNCUS, SMX3000LVUS, SMX3000RMLVUS, SMX3KRMLVNCUS, SMX750C, SMX750CNC, SMX750-NMC, SMX750US, SRT1000RMXLA, SRT1000RMXLA-NC, SRT1000RMXLI, SRT10KRMXLI, SRT10RMXLIX806, SRT1500RMXLA, SRT1500RMXLA-NC, SRT5KRMXLT, SRT5KRMXLT-IEC, SRT5KRMXLTUS, SRT5KRMXLW-HW, SRT5KRMXLW-TW, SRT6KRMXLI, SRT6KRMXLT, SRT6KRMXLT-IEC, SRT8KRMXLI, SRT8KRMXLT, SRT8KRMXLT-IEC, SURT3000XLI-ET, SURT5000XLIX438, SYAF16KRMICH
Dimensions & Weight
Depth
23.62 cm
Height
4.37 cm
Weight
6.33 kg
Width
43.18 cm
Dimensions & Weight (Shipping)
Shipping Depth
35.56 cm
Shipping Height
20.95 cm
Shipping Weight
8.82 kg
Shipping Width
58.42 cm
Environmental Parameters
Humidity Range Operating
0 - 95% (non-condensing)
Max Operating Temperature
45 °C
Min Operating Temperature
-5 °C
Expansion / Connectivity
Interfaces

1 x management (RS-232)
1 x management (Ethernet) - RJ-45
1 x USB - 4 pin USB Type A

General
Color
Black
Device Type
Redundant switch - rack-mountable
Height (Rack Units)
2U
Manufacturer Warranty
Service & Support
Limited warranty - 2 years
Miscellaneous
Cables Included

2 x power cable - integrated - 2.44 cm
Serial cable - external

Compliant Standards
RoHS, UL 60950-1, IEC 60950-1, EN 60950-1, PSE Mark, EMC 2004/108/EC, LVD 2006/95/EC, EMC 2014/30/EU, LVD 2014/35/EU
Features
Current meter, LED indicators, overload protection, short-circuit protection, firmware upgradable
Included Accessories
Mounting kit, rack mounting brackets
Rack Mounting Kit
Included
Networking
Remote Management Interface
Ethernet 10/100, RS-232, USB
Remote Management Protocol
SNMP, Telnet, HTTP, SSH
Power Device
Circuit Protection
Circuit breaker
Frequency Required
50/60 Hz
Input Connectors
2 x power NEMA L5-30P
Input Voltage
AC 120 V
Input Voltage Margin
± 10%
Max Electric Current
30 A
Output Voltage
AC 120 V
Power Output Connectors Details
16 x power NEMA 5-20R
These links will open documents stored on other websites. SHI does not own this content.