APC Metered Rack PDU AP7899B
---
---
Mfr Part #:
Copied To Clipboard
Click To Copy
SHI Part #:
Copied To Clipboard
Click To Copy
Quick Details
power distribution unit
14.
APC Metered Rack PDU AP7899B
power distribution unit
14.
Additional Details
Price:
$1,610.00
MSRP:
$1,995.00
Mfr Part #:
AP7899B
SHI Part #:
33267431
Category:
Power distribution units PDUs
UNSPSC:
39121017
Manufacturer:
APC by Schneider Electric
Product Type:
Hardware
Storage Networking (SAN)
Rack mounting kit
0U
for P/N: AR3100, AR3150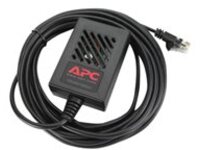 3.7 m
for NetBotz; Rack Monitor
MSRP
$129.99
Login for Price
Warranties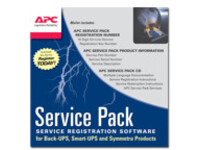 Extended service agreement
1 year
for P/N: AP7899B, AP7968B, AP7998B, AP8461, AP8481, AP8966, AP8967, GVX1250K1500HS, SRT10KRMTF
MSRP
$211.00
Login for Price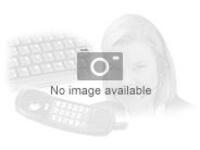 Extended service agreement (for 1 accessory)
1 year
for P/N: AP7899B, AP7968B, AP7998B, AP8461, AP8481, AP8966, AP8967, GVX1250K1500HS, SRT10KRMTF
MSRP
$233.00
Login for Price
General Information
Category
Power distribution units PDUs
Description
APC Metered Rack PDU AP7899B - power distribution unit - 14.
Manufacturer
APC by Schneider Electric
MSRP
$1,995.00
UNSPSC
39121017
Main Specifications
Dimensions & Weight / Depth
9.5 cm
Dimensions & Weight / Height
177.8 cm
Dimensions & Weight / Weight
10.36 kg
Dimensions & Weight / Width
5.6 cm
General / Subcategory
Power distribution devices
Header / Brand
APC
Miscellaneous / Product Color
Black
Networking / Remote Management Interface
RS-232
Packaged Quantity
1
Power Device / Form Factor
Rack-mountable
Power Device / Output Connector Qty
30
Power Device / Voltage Required
AC 208 V
Product Type
Power distribution unit
Service & Support / Type
2-year warranty
Compatibility Information
Designed For
P/N: AP5607, AP7950B, AR2200, AR2280, AR2400, AR2400FP1, AR2401, AR2407, AR2480, AR2487, AR2487G, AR2500, AR2507, AR2580, AR2587, AR3100G, AR3100TAA, AR3100W, AR3100X609, AR3100X610, AR3100X617, AR3105, AR3105SP, AR3105W, AR3107G, AR3107SP, AR3107X609, AR3107X610, AR3107X617, AR3130, AR3140G, AR3140W, AR3150SP, AR3150W, AR3150X609, AR3150X610, AR3150X617, AR3155, AR3155SP, AR3155W, AR3157SP, AR3157X609, AR3157X610, AR3157X617, AR3180G, AR3300G, AR3300SP, AR3300W, AR3300X609, AR3300X610, AR3300X617, AR3305, AR3305SP, AR3305W, AR3307SP, AR3307W, AR3307X609, AR3307X610, AR3307X617, AR3340, AR3340G, AR3340W, AR3347, AR3350SP, AR3350W, AR3350X609, AR3350X610, AR3350X617, AR3355, AR3355SP, AR3355W, AR3357SP, AR3357X609, AR3357X610, AR3357X617, AR3357X674, AR9300SP, AR9300SP-R, AR9307SP, AR9307SP-R, NBES0302, NBPD0160A, NBPD0171, NBPD0172, NBPD0180, NBWL0355A, NBWL0356A, SMC1000, SMC1000-2U, SMC1000-BR, SMC1000I, SMC1000I-2U, SMC1000I-2UC, SMC1000I-BR, SMC1000IC, SMC1500, SMC15002U-BR, SMC1500-BR, SMC1500I, SMC1500I-2U, SMC1500I2U-BR, SMC1500I-2UC, SMC1500I-BR, SMC1500IC, SMC2000I-2U, SMC3000RMI2U, SMT1500RM1U, SMT1500RM2U, SMT1500RMI1U, SMT2200RM2UC, SMT3000I2U-BR, SMT3000RM2UC, SMT3000RMT2U, SMX1000US, SMX1500RMNCUS, SMX1500RMUS, SMX2000LV, SMX2000LVNC, SMX2000LVNCUS, SMX2000LVUS, SMX2200HV, SMX2200HVNC, SMX2200R2HVNC, SMX2200RMHV2U, SMX2200RMLVUS, SMX3000HV, SMX3000HV-BR, SMX3000HVNC, SMX3000HVT, SMX3000HVTUS, SMX3000LV, SMX3000LV2U-BR, SMX3000LVNC, SMX3000LVNCUS, SMX3000LVUS, SMX3000RMHV2U, SMX3000RMHV2UNC, SMX3000RMLVUS, SMX3KRMLVNCUS, SMX750-NMC, SMX750US, SRT1000RMXLA, SRT1000RMXLA-NC, SRT1000RMXLI, SRT10KRMXLI, SRT10RMXLIX806, SRT1500RMXLA, SRT1500RMXLA-NC, SRT5KRMXLT, SRT5KRMXLT-IEC, SRT5KRMXLTUS, SRT5KRMXLW-HW, SRT5KRMXLW-TW, SRT6KRMXLI, SRT6KRMXLT, SRT6KRMXLT-IEC, SRT8KRMXLI, SRT8KRMXLT, SRT8KRMXLT-IEC, SUA3000RMXL3U-BR, SURT3000XLI-ET, SURT5000XLIX438, SYA12K16RMICH, SYA16K16RMICH, SYA8K16RMICH, SYAF16KRMICH
Dimensions & Weight
Depth
9.5 cm
Height
177.8 cm
Weight
10.36 kg
Width
5.6 cm
Dimensions & Weight (Shipping)
Shipping Depth
7.9 cm
Shipping Height
205.7 cm
Shipping Weight
14.32 kg
Shipping Width
31.1 cm
Environmental Parameters
Humidity Range Operating
5 - 95%
Max Operating Temperature
45 °C
Min Operating Temperature
-5 °C
General
Color
Black
Cord Length
3.05 m
Device Type
Power distribution unit - rack-mountable
Height (Rack Units)
0U
Manufacturer Warranty
Service & Support
Limited warranty - 2 years
Miscellaneous
Cables Included
1 power cable - integrated - 3.05 cm
Compliant Standards
CSA, UL, cUL, ICES-003, UL 60950, IC, RoHS, FCC Part 15 A, REACH
Features
Overload indicator
Rack Mounting Kit
Included
Networking
Remote Management Interface
RS-232
Power Device
Frequency Required
50/60 Hz
Input Connectors
1 x power CS8365
Input Voltage
AC 208 V
Input Wiring
3-phase
Max Electric Current
50 A
Output Voltage
AC 208 V
Power Capacity
14.4 kW
Power Output Connectors Details
4 x power IEC 60320 C19 ¦ 24 x power IEC 60320 C13 ¦ 2 x power NEMA L6-30
These links will open documents stored on other websites. SHI does not own this content.