Quantity must be less than 1,000,000. If you'd like to place a larger order, please reach out to your sales team.
This product has been successfully added to "My Favorites".
This product could not be added to "My Favorites" or is already in "My Favorites".
Apc Smart-Ups Srt 3000Va Rm 120V
---
---
Mfr Part #:
Copied To Clipboard
Click To Copy
SHI Part #:
Copied To Clipboard
Click To Copy
Apc Smart-Ups Srt 3000Va Rm 120V
Additional Details
Price:
$3,953.00
MSRP:
$5,365.00
Mfr Part #:
SRT3000RMXLA
SHI Part #:
32485595
Category:
Rechargeable batteries
UNSPSC:
26111701
Manufacturer:
APC by Schneider Electric
Product Type:
Hardware
Network Interface Cards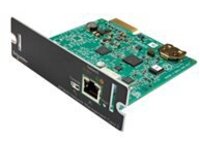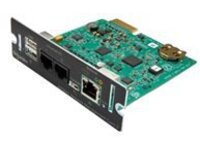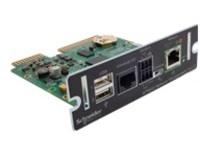 Remote management adapter
SmartSlot
Gigabit Ethernet
for P/N: SMTL2200RM2UC, SMTL2200RM2UCNC, SMTL3000RM2UC, SMTL3000RM2UCNC, SMX1500RM2UCNC
Storage Networking (SAN)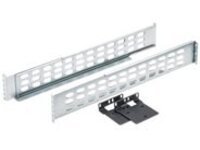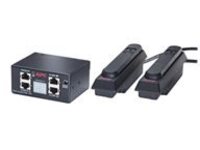 Rack lock kit
black
for P/N: AR3103, AR3103SP, AR3106SP, SCL400RMJ1U, SCL500RM1UNC, SMX2KR2UNCX145, SRT5KRMXLW-TW
General Information
Category
Rechargeable batteries
Description
Apc Smart-Ups Srt 3000Va Rm 120V
Manufacturer
APC by Schneider Electric
MSRP
$5,365.00
UNSPSC
26111701
Main Specifications
Dimensions & Weight / Depth
63.5 cm
Dimensions & Weight / Height
8.5 cm
Dimensions & Weight / Weight
31.3 kg
Dimensions & Weight / Width
43.2 cm
General / Subcategory
UPS
Header / Brand
APC
Miscellaneous / Product Color
Black
Networking / Remote Management Interface
Packaged Quantity
1
Power Device / Form Factor
Rack-mountable
Power Device / Output Connector Qty
9
Power Device / Power Capacity (VA)
3000 VA
Power Device / UPS Technology
On-line
Power Device / Voltage Required
AC 120 V
Product Type
UPS
Service & Support / Type
3-year warranty
Battery
Features
Maintenance free, sealed, leak-proof
Recharge Time
3 hours
Run Time (Up To)
3.2 min at full load
Technology
Lead acid
Compatibility Information
Designed For
P/N: ACCS1000, ACCS1001, ACCS1002, ACCS1003, ACCS1004, ACCS1005, ACCS1006, ACCS1007, ACDC1015, ACDC1016, ACDC1017, ACDC1019, ACDC1020, ACDC1021, ACDC2513, ACF001, ACF002, ACF003, ACF101BLK, ACF102BLK, ACF201BLK, ACF400, AP5017, AP5602, AP5606, AP5607, AP5616, AP92200, AP9290, AR202, AR203A, AR204A, AR2101, AR2102BLK, AR2144BLK, AR2145BLK, AR2200, AR2280, AR2400, AR2400FP1, AR2401, AR2407, AR2480, AR2487, AR2487G, AR2500, AR2507, AR2580, AR2587, AR2900, AR2901, AR3000, AR3100, AR3100G, AR3100SP, AR3100SP1, AR3100SP2, AR3100TAA, AR3100W, AR3100X609, AR3100X610, AR3100X617, AR3101, AR3104, AR3104SP1, AR3105, AR3105SP, AR3105W, AR3107, AR3107G, AR3107SP, AR3107X609, AR3107X610, AR3107X617, AR3130, AR3140, AR3140G, AR3140W, AR3150, AR3150SP, AR3150SP1, AR3150SP2, AR3150W, AR3150X609, AR3150X610, AR3150X617, AR3155, AR3155SP, AR3155W, AR3157, AR3157SP, AR3157X609, AR3157X610, AR3157X617, AR3200, AR3300, AR3300G, AR3300SP, AR3300W, AR3300X609, AR3300X610, AR3300X617, AR3305, AR3305SP, AR3305W, AR3307, AR3307SP, AR3307W, AR3307X609, AR3307X610, AR3307X617, AR3340, AR3340G, AR3340W, AR3347, AR3350, AR3350SP, AR3350W, AR3350X609, AR3350X610, AR3350X617, AR3355, AR3355SP, AR3355W, AR3357, AR3357SP, AR3357X609, AR3357X610, AR3357X617, AR4018, AR4018A, AR4018I, AR4018IA, AR4018IX429, AR4018IX431, AR4018IX432, AR4018SP, AR4018SPX429, AR4018SPX431, AR4018SPX432, AR4018X429, AR4018X431, AR4018X432, AR4024, AR4024A, AR4024I, AR4024IA, AR4024IX429, AR4024IX431, AR4024IX432, AR4024SP, AR4024SPX429, AR4024SPX431, AR4024SPX432, AR4024X429, AR4024X431, AR4024X432, AR4038, AR4038A, AR4038I, AR4038IA, AR4038IX429, AR4038IX431, AR4038IX432, AR4038X429, AR4038X431, AR4038X432, AR7007, AR7050, AR7057, NBWL0356A, SMX3000HVT, SMX3000HVTUS, SRT1500RMXLA, SU2000R3X155, SU2200R3X167, SUA1500R2X93
Dimensions & Weight
Depth
63.5 cm
Height
8.5 cm
Weight
31.3 kg
Width
43.2 cm
Dimensions & Weight (Shipping)
Shipping Depth
87.1 cm
Shipping Height
24.6 cm
Shipping Weight
39.92 kg
Shipping Width
59.9 cm
Environmental Parameters
Humidity Range Operating
0 - 95% (non-condensing)
Max Operating Temperature
40 °C
Min Operating Temperature
0 °C
Sound Emission
55 dBA
Environmental Standards
ENERGY STAR
Yes
Expansion / Connectivity
Expansion Slots
1 (total) / 1 (free) x SmartSlot
Interfaces

1 x management (RS-232) - RJ-45
1 x EPO (emergency power off)
1 x management (USB) - 4 pin USB Type A

General
Color
Black
Device Type
UPS - rack-mountable
Height (Rack Units)
2U
Manufacturer Warranty
Service & Support

Limited warranty - 3 years
Limited warranty - batteries - 2 years

Miscellaneous
Cables Included

Power cable - external - 2.44 m
USB cable - external

Compliant Standards
VDE, IEC 62040-2, RoHS, EN 62040-2, IP20, EAC, RCM, IEC 62040-1, EN 62040-1
Features
Audible alarm, LCD display, internal bypass, Eco-Mode
Rack Mounting Kit
Included
Networking
Remote Management Interface
RS-232, USB
Power Device
Efficiency
89.4% at 25% Load, 91.7% at 50% Load, 91.9% at 75% Load, 91.6% at 100% Load
Frequency Provided
50/60 Hz ± 3Hz
Frequency Required
40 - 70 Hz
Input Connectors
1 x power NEMA L5-30P
Input Voltage
AC 120 V
Output Voltage
AC 120 V ± 2% - 50/60 Hz
Output Waveform
Sinewave
Power Capacity
2700 Watt / 3000 VA
Power Output Connectors Details

1 x power NEMA L5-30
8 x power NEMA 5-20R

Surge Energy Rating
340 Joules
Surge Suppression
Yes
UPS Technology
On-line
Software / System Requirements
Software Included
Drivers & Utilities
These links will open documents stored on other websites. SHI does not own this content.