Quantity must be less than 1,000,000. If you'd like to place a larger order, please reach out to your sales team.
This product has been successfully added to "My Favorites".
This product could not be added to "My Favorites" or is already in "My Favorites".
POWER MODULE SYMMETRA LX 4KVA 208/240V NON-RETURNABLE
---
---
Mfr Part #:
Copied To Clipboard
Click To Copy
SHI Part #:
Copied To Clipboard
Click To Copy
POWER MODULE SYMMETRA LX 4KVA 208/240V NON-RETURNABLE
Additional Details
Price:
$3,426.00
MSRP:
$4,640.00
Mfr Part #:
SYPM4KP
SHI Part #:
14581022
Category:
Uninterruptible power supplies
UNSPSC:
39121011
Manufacturer:
APC by Schneider Electric
Product Type:
Hardware
Network Interface Cards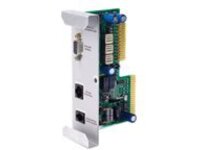 Remote management adapter
for Symmetra LX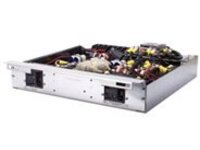 black, silver
for Symmetra LX 12kVA, 16kVA, 16kVA N+1, 4kVA, 8kVA, 8kVA N+1, Battery Module, Power Module
Storage Networking (SAN)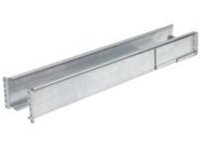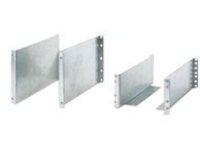 for Symmetra LX; Symmetra RM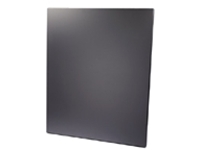 black
32U
for Symmetra LX
General Information
Category
Uninterruptible power supplies
Description
POWER MODULE SYMMETRA LX 4KVA 208/240V NON-RETURNABLE
Manufacturer
APC by Schneider Electric
MSRP
$4,640.00
UNSPSC
39121011
Main Specifications
Dimensions & Weight / Depth
56.5 cm
Dimensions & Weight / Height
15 cm
Dimensions & Weight / Weight
15 kg
Dimensions & Weight / Width
25 cm
General / Subcategory
UPS
Header / Brand
APC
Miscellaneous / Product Color
Silver
Packaged Quantity
1
Power Device / Form Factor
Plug-in module
Power Device / Power Capacity (VA)
4000 VA
Power Device / UPS Technology
On-line
Power Device / Voltage Required
AC 200/208/240 V
Product Type
UPS
Service & Support / Type
2-year warranty
Battery
Type
No battery
Compatibility Information
Designed For
P/N: ISXCR1SY16K16P5, SYA12K16JXR, SYA12K16P, SYA12K16P-TU, SYA12K16PXR, SYA12K16PXR-TU, SYA12K16RMJ, SYA12K16RMP, SYA12K16RMP-KIT, SYA16K16JXR, SYA16K16P, SYA16K16P-TU, SYA16K16PXR, SYA16K16PXR-K, SYA16K16PXR-TU, SYA16K16RMJ, SYA16K16RMP, SYA16K16RMP-BN, SYA16K16RMP-KIT, SYA16K16RMP-TU, SYA4K8P, SYA4K8RMJ, SYA4K8RMP, SYA4K8RMP-KIT, SYA4K8RMP-TU, SYA8K16JXR, SYA8K16P, SYA8K16P-TU, SYA8K16PX798, SYA8K16PXR, SYA8K16PXR-TU, SYA8K16PXRX798, SYA8K16RMJ, SYA8K16RMP, SYA8K16RMP-BN, SYA8K16RMP-KIT, SYA8K16RMP-TU, SYA8K8P, SYA8K8P-TRADEUPS, SYA8K8P-TU, SYA8K8PX798, SYA8K8RMJ, SYA8K8RMP, SYA8K8RMP-KIT, SYA8K8RMPNX424, SYA8K8RMP-TU, SYAF8KRMTX424
Dimensions & Weight
Depth
56.5 cm
Height
15 cm
Weight
15 kg
Width
25 cm
Dimensions & Weight (Shipping)
Shipping Depth
79 cm
Shipping Height
43.9 cm
Shipping Weight
18.18 kg
Shipping Width
33 cm
Environmental Parameters
Humidity Range Operating
0 - 95%
Max Operating Temperature
40 °C
Min Operating Temperature
0 °C
Sound Emission
65 dBA
General
Color
Silver
Device Type
UPS - plug-in module
Manufacturer Warranty
Service & Support
Limited warranty - 2 years
Miscellaneous
Compliant Standards
CSA, UL 1778, RoHS, FCC Part 15 A
Power Device
Frequency Provided
47 - 63 Hz
Frequency Required
45 - 65 Hz
Input Voltage
AC 200/208/240 V
Input Voltage Range
AC 155 - 276 V
Max Electric Current
18 A
Output Voltage
AC 100/120/200/208/240 V ± 5% - 47 - 63 Hz
Output Waveform
Sinewave
Power Capacity
3.2 kW / 4000 VA
Power Factor (PF)
0.98
UPS Technology
On-line
These links will open documents stored on other websites. SHI does not own this content.