Bush Brothers cans old networking equipment and gains fast, future-proof upgrades with SHI
Video Transcript: Title
When I think of SHI, I think of camaraderie, friendship, IT support that is second to none.
See, I'm Jerry Cardin. I'm the network engineer. I work with the data center, switching, all the access switching.
My name is Ron Grohman. I am the infrastructure and security manager. Within my group, I have – if you count our on-site IT support for the actual manufacturing facilities – we have seven people. That includes helpdesk, security, infrastructure, all of it.
We are working on finishing up an upgrade for all of our infrastructure – all the route switch and security. All that is being forklifted out and replaced with newer equipment.
Right now is nine years since the last infrastructure upgrade, and that was, you know, one of our first interactions with SHI. When I started at Bush Brothers, Sean and Brian and Dan and them, they came and helped me plan our first upgrade and the directive was we need this to last seven to ten years because it's going to be very expensive and they're never going to say yes unless I can get a long, long life span out of it. And here we are, nine years in, and we're just right at that mark right where we planned it to be, and we're ripping everything out and replacing it.
When I came back at Bush Brothers, I was in a lot of the SHI meetings as far as discussing what we're purchasing and so forth, and especially around some of the technical questions and issues, and, you know, there's a lot to the modules that you have to buy for your 9300s, your 9400s, your 9500s, so they've been a good help at figuring out and getting it right what we need.
Sean and Brian are at our office almost every week. We go through just a long list of everything we have outstanding. We were the first commercial deployment of Cisco's LoRaWAN® technology. They actually had to send us to France to take training on it so that we were allowed to deploy it here in the states.
And sometimes it's hard to know, you know, where Bush starts and SHI begins. So, I mean, it's been that additional IT person that we'd like to hire but we don't necessarily have the budget for.
Sean and Brian are just great guys. Dan, great to work with, you know, go to lunch with them. I honestly say friends, you know. I've got, you know, they're not just somebody we work with, they're friends, and so forth, and I enjoy spending time with them. I've got lots of peers out there in the environment and networking environment that if, you know, I'm hearing the same thing, "Oh, we can't get those! How'd you get those switches?" and so forth, and "We're still waiting on ours!" and so forth, I'm like, "Talk to SHI!"
---
Customer profile
Bush Brothers is a leading manufacturer of canned food based in the U.S.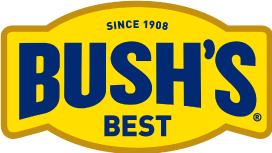 Solution
SHI modernized Bush Brothers' networking infrastructure with Cisco switches, access software, and wireless data solutions.
Next-Gen Infrastructure | Infrastructure | Networking | IoT | Manufacturing and Construction
Project management
SHI kept Bush Brothers in the loop with weekly project management meetings and consistent communication.
Resourcefulness
SHI's vendor relationships and quick thinking helped procure hardware Bush Brothers had otherwise struggled to source
Longevity
Bush Brothers' previous infrastructure lasted nine years. SHI ensured their new solution maintained that reliability.
SHI's networking expertise helps Bush Brothers modernize their infrastructure.
Challenge:
As one of the largest canned goods manufacturers in North America, Bush Brothers relies on cutting-edge technology to drive their business forward. Much of their process relies on the speed and security of their networking infrastructure, and through regular meetings with SHI, Bush Brothers determined they would need to modernize their networking equipment if they were to remain agile and competitive.
But with the current size of their IT team, Bush Brothers couldn't do it alone. They leaned on SHI's experts to help get the job done.
Solution:
SHI's Advanced Solutions Group (ASG) conducted weekly meetings with our customer, unlocking unparalleled visibility into Bush Brothers' environment, needs, and projected growth.
Based on our findings, ASG worked alongside our internal team of certified Cisco experts to build out a networking solution that could support our customer over the long run.
SHI's solution architects designed a tailored and holistic solution, including next-generation Cisco switches, access software, and LoRaWAN®, all integrated with Cisco's simple and secure IoT management tools.
Outcome:
With SHI's help, Bush Brothers was able to boost their efficiency and leverage the latest Cisco networking solutions.
Over the long term, Bush Brothers can expect these upgrades to improve their data communication resilience, network performance, and reliability.
"Sometimes it's hard to know where Bush starts and SHI begins. It's like having that additional IT person that we'd like to hire, but don't necessarily have the budget for."

- Jerry Cardin, Network Engineer, Bush Brothers
You might also be interested in: