Veeam Cloud Data Management Platform enables any organization to achieve unparalleled modern data protection through data resiliency, trust, and dexterity across data centers, at the edge, and in the cloud.
Backup flexibility. Protect your data and storage wherever it resides – SaaS, cloud, virtual, or physical.
Experience near-zero RPOs and RTOs. Implement a confident DR strategy including verified protection for critical assets.
Gain instant recovery. Keep availability high and your business running through instant recovery of your workloads.
Protect everything. Recover fast. Intelligent application, file, virtual server, and NAS backup ensures no data is lost.
What's new in v11
Veeam Backup for Microsoft 365 v6
#1 Microsoft 365 backup – now built for Microsoft Teams
Microsoft 365 enables your enterprise to work anywhere, anytime, without the need to host your own email, files, and SharePoint infrastructure.
Even though Microsoft hosts the infrastructure, this doesn't replace your responsibility to backup business-critical Office 365 data.
The Microsoft 365 Shared Responsibility Model states that with Microsoft 365, it's your data — you control it — and it is your responsibility to protect it.
Did you know that 60% of sensitive cloud data is stored in Office documents, and 75% is not backed up? Veeam Backup for Microsoft 365 gives you the power to securely backup Microsoft 365 to any location.
Download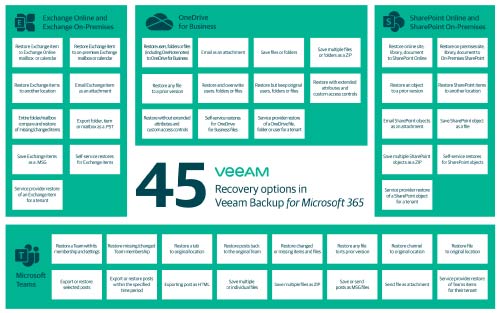 Identify and protect yourself against ransomware
Veeam's ransomware capabilities and best practices provide the ability to effectively prevent, detect, and restore from a ransomware attack.
Download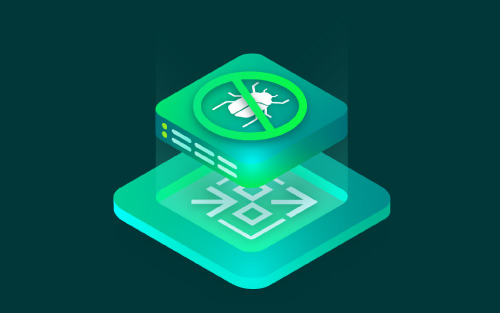 Veeam Availability Suite
Veeam's flagship solution that makes data management simple, flexible and reliable.

Veeam Backup & Replication
Availability across all cloud, virtual and physical workloads. Protect your data no matter the location or workload type.

Veeam Backup Essentials
Powerful, affordable and easy-to-use backup, recovery, monitoring and reporting for virtual workloads, including vSphere and Hyper-V, as well as physical and cloud workloads.

Veeam Management Pack
The most comprehensive and intuitive System Center extension for app-to-metal management of VMware vSphere, Microsoft Hyper-V and Veeam Backup & Replication.

Veeam Backup for Microsoft 365
Eliminate the risk of losing access and control over your Microsoft 365 data – including Exchange Online, SharePoint Online, and OneDrive for Business – with our purpose-built backup and recovery for Microsoft Teams!

Veeam Agent for Microsoft Windows
A comprehensive backup and recovery solution for Windows-based servers, workstations, and cloud instances.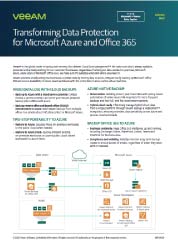 Transforming data protection for Microsoft Azure and Microsoft 365
Regardless of where your data resides, on-premises, Microsoft Azure, Azure Stack, or Microsoft 365, we make sure it's available when and where you need it!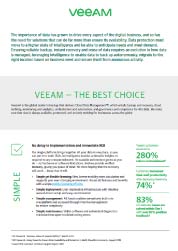 Veeam – the best choice
Find out why the importance of data availability continues to grow and why Veeam is the best choice in data backup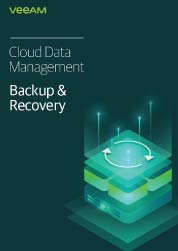 Veeam CDM backup and recovery
Drive innovation with unmatched data management and protection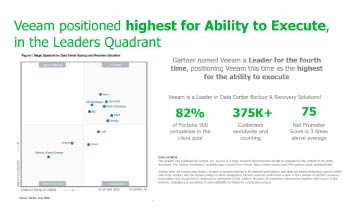 Veeam named a Leader for the fourth time
2020 Gartner Magic Quadrant for Data Center Backup and Recovery Solutions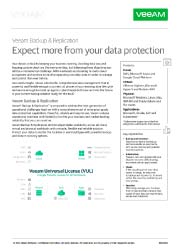 Veeam Backup & Replication
Protect your data no matter the location or workload
About Veeam
Veeam offers industry-leading backup solutions that deliver Cloud Data Management™ and provides a single platform for modernizing backup, accelerating hybrid cloud, and securing your data. Veeam's solutions are simple to install and run, flexible enough to fit into any environment, and always reliable. Shop Veeam
Partnership with SHI
SHI, a Veeam Platinum Partner, offers a full range of modern data protection solutions to deliver the results your organization needs to succeed. Together, we support your IT and business goals with top data protection strategies, dedicated licensing support, and expertise in infrastructure services.
Contact SHI
Ready to Learn More?
Contact us to discuss Veeam solutions for your organization.