Secure Your Microsoft 365 Data
Your users store a significant volume of sensitive corporate data in Microsoft 365. Keep that data safe, close gaps in protection and facilitate streamlined management.
Take a meeting with SHI and Rubrik around Office 365 and get a $100 Amazon Gift Card.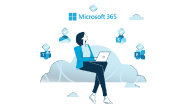 Rubrik for
Microsoft 365
Streamline management and deliver faster recoveries at enterprise scale.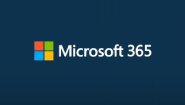 Protecting and Managing
Microsoft 365 Data
Ensure Microsoft 365 data is secure, easily discoverable, and always accessible.
Understand who is accessing files, and recover rapidly to a known good state.
Ransomware-Proof Your Backup Data
Prevent ransomware from ever accessing or encrypting your backups with an immutable architecture.
Analyze Impact and Recovery Instantly
Minimize downtime after a cyber-attack with instant recovery and targeted impact analysis.
Reduce Sensitive Data Exposure
Discover, classify, and protect your most sensitive data to mitigate exposure.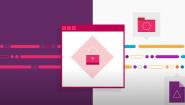 Recover Faster From Ransomware with
Rubrik
Ransomware is still on the rise with attacks expected to occur every 11 seconds by the end of 2021. Learn how Rubrik can help you recover fast without disrupting your business.
Radically Simple Data Protection That Does More
Modernize and automate data protection with one solution that covers workloads across on-prem and the cloud. Easily archive to the cloud, scale to meet enterprise demands and get built-in ransomware recovery.
Meet demanding backup windows and recovery objectives for critical workloads with a simple yet powerful policy engine.
Automate Data Management
Eliminate risk and complexity with a powerful policy engine. Extend automation with APIs for continuous data protection with DR orchestration.
Recover Instantly
Minimize downtime. Recover in minutes by easily locating data and Live Mount from any point in time.
Protect Data from Threats
Mitigate Risk. Store data in an immutable format so no external client can read, modify, or delete it.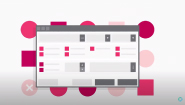 Let's Go Forward.
Together.
Modernize and Automate Data Protection.
Enjoy award-winning automated backup and rapid recovery in any cloud.
Automation at Scale
Eliminate manual, time-consuming job scheduling by automatically applying SLA policies (with tag-based protection).
Blazingly Fast Recovery
Achieve near-zero RTO's with radically simplified recovery workflows.
Unified Visibility
Centrally manage backup, recovery, security and reporting for greater visibility and control.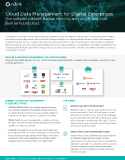 Cloud Data Management for
Digital Enterprises
Best-in-class data management for applications. One software platform. Backup, recovery, archival, DR and more. Built for hybrid cloud.
About Rubrik
Modernize and automate data protection. Deliver instant recoveries at scale, slash operational costs and safeguard data from ransomware – on-prem to the cloud.
Partnership with SHI
SHI and Rubrik deliver real-world solutions to the problems customers are experiencing in today's evolving ecosystems. Through our partnership, the world's largest businesses, service providers, government entities and consumer brands receive secure applications and services while ensuring people stay connected. Contact SHI
Ready to Learn More?
Contact us to discuss Rubrik solutions for your organization.