About NetApp
In a world full of generalists, NetApp is a specialist. As a cloud-led, data-centric software company, only NetApp can help build your unique data fabric, simplify and connect your cloud, and securely deliver the right data, services, and applications to the right people—anytime, anywhere.
Partnership with SHI
As an authorized reseller of NetApp's product suite, SHI has built a partnership with NetApp that enables digital transformation across all lines of business. NetApp and SHI help organizations thrive by solving challenges through building the right storage and data solutions. Contact SHI
Spot by NetApp
Get the most out of your cloud infrastructure investment.
Rising cloud computing costs are a key concern for companies moving more workloads to the cloud. However, the right technology can help you get the most from your cloud investments. Take control of your cloud spending and continuously optimize your cloud infrastructure with Spot by NetApp from SHI.
More cloud. Less cost. With Spot by NetApp.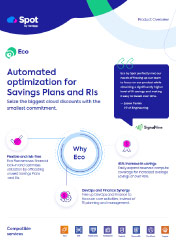 Eco
Seize the biggest cloud discounts with the smallest commitment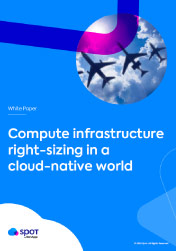 Ocean
Serverless infrastructure engine for containers
Cloud Services
Your cloud's full potential is waiting to be unleashed. That's where we come in.
We help simplify and accelerate your cloud transformation by delivering unmatched control, protection and efficiency for your data workloads and applications running in the cloud. We also happen to be BFFs with the biggest public clouds.
NetApp Is the hybrid cloud leader who can help you navigate the journey ahead.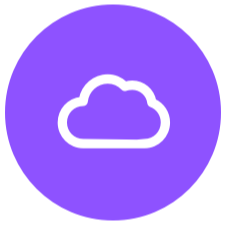 Cloud Storage
Optimize your cloud environment and deliver the performance, availability, and security your business-critical applications demand.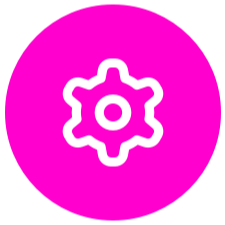 Cloud Controls
Centrally orchestrate and manage your hybrid cloud storage, virtual desktop environments, or Kubernetes workloads.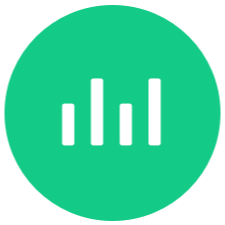 Data Services & Analytics
Effortlessly scale, secure, and back up your data across the hybrid cloud.
Public Cloud Solutions
Our partners are the world's biggest public clouds
Three public cloud heavyweights recognize our ability to deliver outstanding performance and maximum portability. We've collaborated to deliver leading native solutions in each of their public clouds.
Google Cloud and NetApp
NetApp and Google Cloud have created the ultimate toolkit of integrated services to help you manage your data and quickly migrate even the most complex enterprise applications.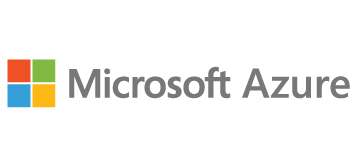 Microsoft Azure and NetApp
Migrate and run your most demanding file workloads in Microsoft Azure using a native, high-performance file storage service.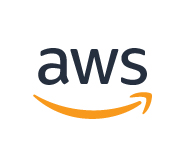 AWS and NetApp
Amazon FSx for NetApp ONTAP provides the robustness and flexibility of NetApp's proven data management technology combined with the simplicity and scalability of a native AWS service.
Data Storage
Arrays for days
NetApp is a proven leader when it comes to modernizing and simplifying your storage environment. From simple, smart, trusted storage for shared NAS and SAN environments to arrays built for dedicated, high-bandwidth applications like data analytics and disk-based backup, we work with you to design the perfect solution.
And when you're ready to grow, we'll be there with the latest technologies that we're helping to shape. Like today's NVMe, a storage access and transport protocol that delivers the highest throughput and fastest response times yet for enterprise workloads.
Build your data fabric on the industry's broadest portfolio of all-flash, hybrid-flash, and object storage systems, or extend your storage system's current capabilities.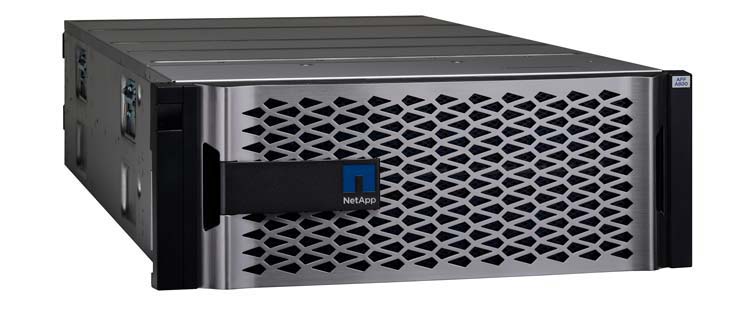 All-Flash Storage
Need a little more performance for your critical business applications? Our award-winning arrays are primed for the speed and responsiveness your performance-sapping workloads demand.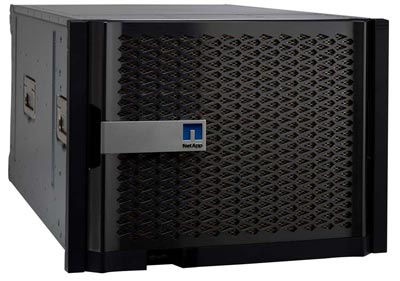 Hybrid-Flash Storage
Best-in-class data management to simply operations. From backup and recovery to content collaboration, NetApp FAS storage arrays are built to get things done.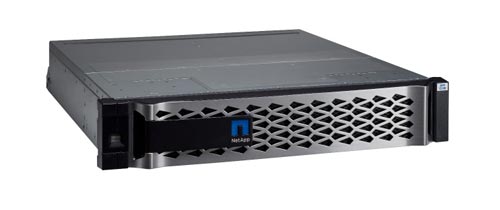 Entry-Level All-Flash Storage
Growing storage needs? Limited resources? You're in luck. NetApp entry-level storage systems deliver all the benefits of flash storage, but at a lovely little price.
Cyber Resilience
Where data protection meets data security
With NetApp cyber resilience solutions, data protection and security start with the data itself. Wherever data is stored and lives, data-centric security is always present across your entire hybrid cloud.
When ransomware strikes, do you have the defenses to keep your data safe?
NetApp is the hybrid cloud leader who can help you navigate the journey ahead.
Build your cyber resilience strategy with NetApp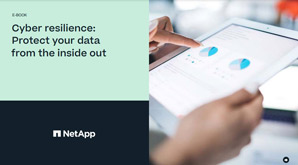 Protect your data from the inside out
Keep your data safe and available, while detecting and thwarting threats before they can do harm.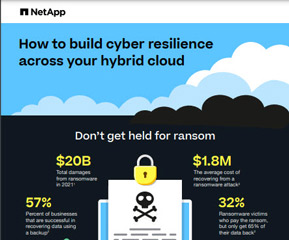 Don't get held for ransom
Learn how to build your data protection shield.
Ready to Learn More?
Contact us to discuss NetApp solutions for your organization.