See ChromeOs at the SHI Summit in NJ this June. Learn how we can help you advance your journey to a more modern workplace today. Learn more here.
About ChromeOS for business
ChromeOS is a cloud-first operating system that provides organizations with a modern experience and devices that stay fast, have built-in security, deploy quickly, and reduce the total cost of ownership. Shop ChromeOS
Partnership with SHI
Google and SHI offer organizations greater flexibility and agility with modern cloud computing solutions. Our offerings allow enterprises to quickly scale up, providing higher levels of efficiency through automated capabilities. With SHI-managed services and ChromeOS, our customers feel confident in their cloud commitments and investments to achieve their business goals Contact SHI
Benefits of ChromeOS for Business

Built-in and Proactive Security
A low on-device data footprint with most files being stored in the cloud reduces the threat of ransomware.

Remote Device Management
IT can manage devices remotely with the cloud-based Google Admin console.

Fast Deployment
ChromeOS devices deploy 76% faster than Windows 10*
Innovate with Google and SHI
Accelerate your digital transformation with smart, secure, and empowering solutions from SHI and Google. From solving critical business challenges to simplifying remote work, Google offers everything you need to get the job done.
4 Ways SHI and Google help you innovate in a hybrid world
*Source: ESG Technical Review, Accelerating Device Lifecycle Management, July 2020.
Key Use Cases & Solutions
Contact Center
Deploying ChromeOS enables contact centers to be cloud-first and agile while improving agent productivity, securing business data, and supporting IT teams with a stress-free device deployment and management experience.
Following industry best practices and working with Google technology, SHI's experts are uniquely positioned to help you select, deploy, and manage the ideal solution for your organization's needs. SHI's experts will help you strategize, assess, deploy, and upgrade or migrate your desktop virtualization solution to ensure a successful implementation that meets all your business and end-user goals.
Learn More Discover the Business Value of ChromeOS for Contact Centers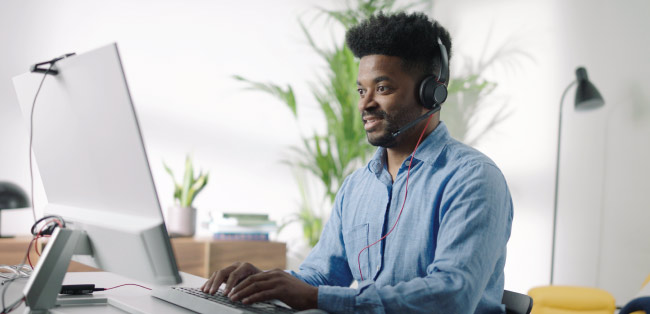 Kiosk & Digital Signage
There's no room for error with your kiosks and digital signage. If screens freeze or fail to load the right content, it can cost your employees time and deteriorate customer trust. It's why leading brands are leaving slow, costly, and hard-to-manage traditional operating systems behind - embracing the speed and cloud-based simplicity of ChromeOS and ChromeOS Flex.
With ChromeOS for Kiosk & ChromeOS Flex you can:
Reduce maintenance and increase reliability
Keep systems secure and data safe
Easily monitor and manage it all, remotely
Take a more sustainable route with reduced energy consumption by adding ChromeOS Flex to older Mac and PC devices to extend their lifespan and reduce waste
Choose to deploy ChromeOS devices or install ChromeOS Flex
Free your business from ransomware
Secure your device fleet with ChromeOS
Take control of your security with built-in, intelligent security, granular policy controls, and automatic updates for continuous protection from ChromeOS. Safeguard users and data against ransomware, malware, and phishing threats with a read-only OS and encrypted devices.
With zero reported ransomware attacks, learn how ChromeOS keeps businesses secure.
Free your business from ransomware with ChromeOS
Empower your hybrid workforce with ChromeOS
Enable workers to be productive from anywhere, whether workers are at home, in the office, or in the field, ChromeOS provides the tools your business needs.
Stay Secure Everywhere. ChromeOS provides regular security updates to minimize the attack surface.
Manage Remotely. Easily manage devices and users from anywhere using Google Admin console.
Simplify Deployment. Get workers up and running quickly with zero-touch enrollment and dropship pre-configured devices.
To help you get there, SHI offers architecture reviews as well as application and infrastructure assessments to accelerate your modernization efforts with ChromeOS.
Plan Your Hybrid Work Strategy with ChromeOS Learn About Zero-Touch Enrollment
Provide workers with access to legacy apps
Whether your workers spend most of their time using web apps or traditional legacy apps, ChromeOS offers several solutions to enable access to all the legacy apps your teams need to be productive from anywhere, without compromising security.
ChromeOS and VDI Offer an Ideal Thin Client Solution
With support for leading VDI services, ChromeOS makes providing access to legacy apps seamless, while enabling the benefits of ChromeOS.
ChromeOS supports leading VDI services: Citrix, VMware, Cameyo, Nutanix, Itopla and Workspot.
Access to all the apps your workers need: Whether your teams rely on web apps or legacy Windows apps, ChromeOS is a highly secure endpoint solution for your team.
Seamlessly transition to cloud-first devices: Reduce your legacy and Windows device footprint by leveraging VDI services.
Mobilize Your Workforce and Replace Thin Clients with Virtualization on ChromeOS
Run Windows Apps Locally with Parallels Desktop for ChromeOS
Parallels Desktop for ChromeOS offers the flexibility of a cloud-first OS alongside access to legacy apps, locally on device.
Run Windows apps locally on ChromeOS: Enable workers with the legacy apps they need, including support for fully-featured Microsoft Office.
Offline access: Legacy apps leveraging Parallels Desktop run locally on-device, even without an internet connection.
Administrative controls: Select which users have access to Parallels Desktop all from the Google Admin console.
Parallels Desktop for ChromeOS provides a solution for your business' legacy applications as you transition to ChromeOS.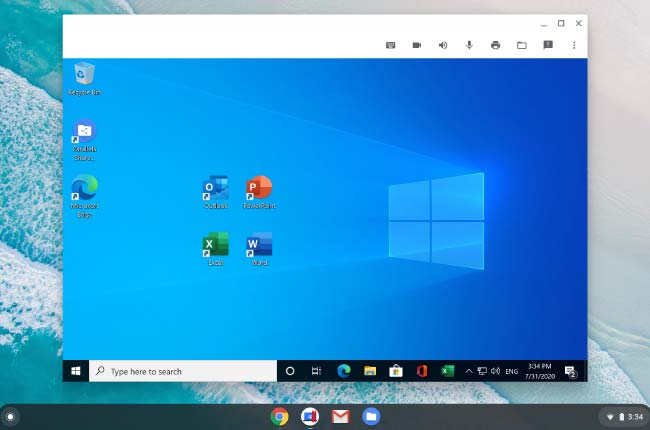 Ready to Learn More?
Contact us to discuss Google ChromeOS solutions for your organization.