Transforming the modern workplace
What is driving digital transformation, and how can your organization swiftly adapt?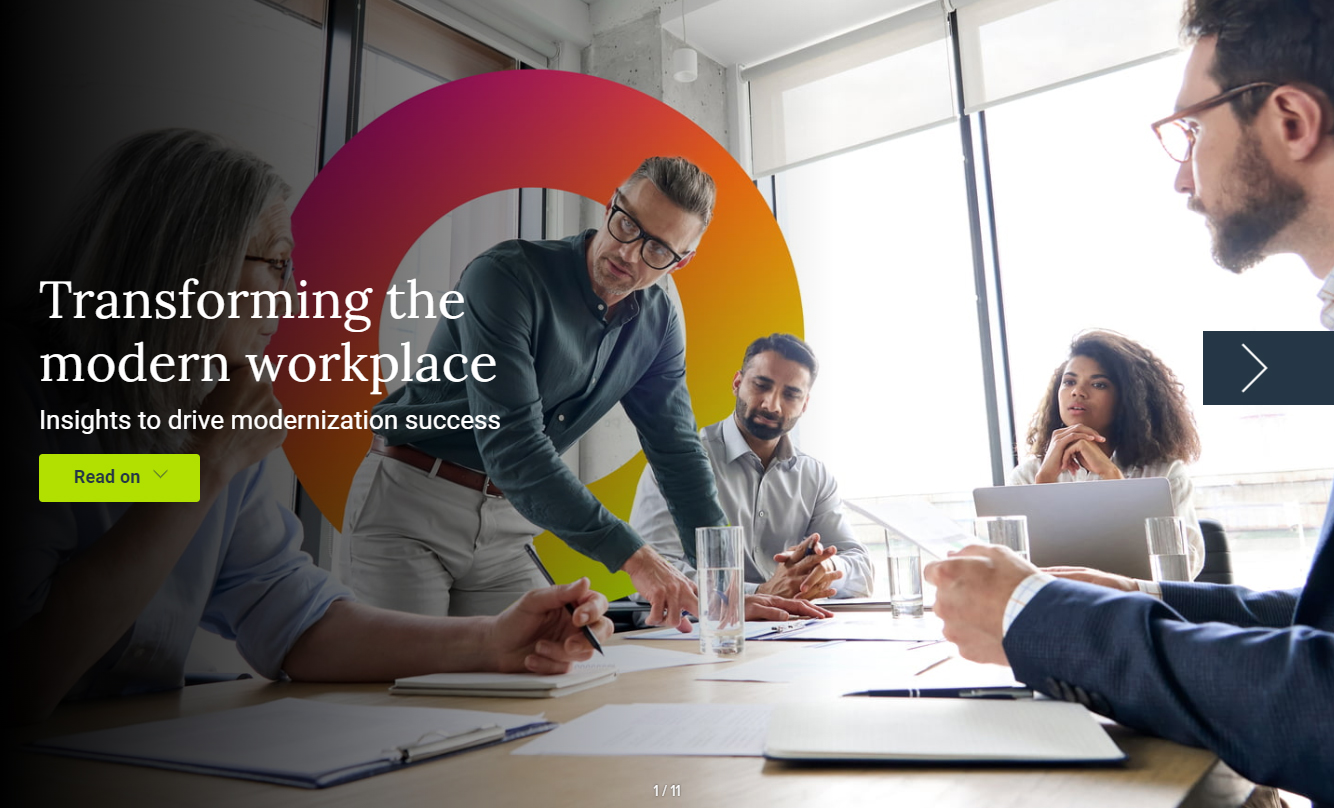 Organizations like yours are rapidly transforming their approach to modern workplace solutions. The shift to hybrid working, a greater emphasis on employee satisfaction, and a renewed focus on sustainability are driving IT and operations leaders to evolve their end-user computing, device provisioning, and IT management strategies.
In this ebook, SHI's modern workplace experts provide insight into how you can:
Ensure new hire productivity from the onset
Empower employees with device choice — without sacrificing security
Mitigate global supply chain shortages
Manage swelling end-user device growth
Meet decarbonization and sustainability goals
And much more
Download our ebook to learn more, and schedule a free discovery session to see first-hand how SHI can help you solve what's next for your modern workplace.
Download SHI's latest ebook
Gain expert insight into how you can solve what's next for your modern workplace.