EUC stands at the forefront of IT innovation.
Are you ready to embrace your workplace's future?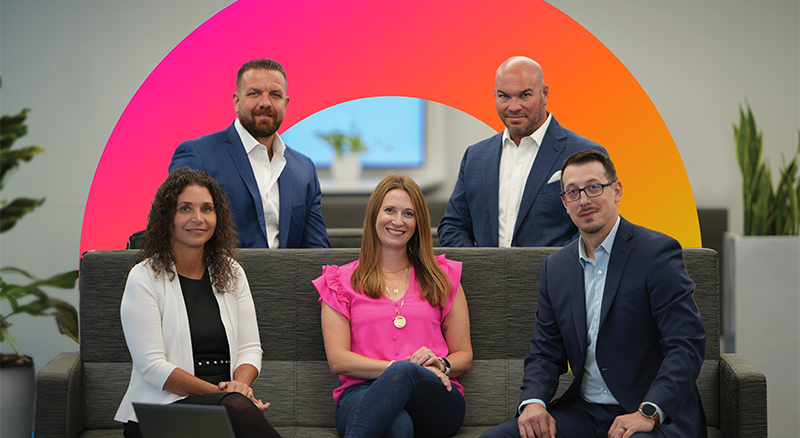 Welcome to the EUC magazine!
Economic uncertainty, shifting business priorities, and the daily pressures of EUC management can make it feel like you're always chasing your tail – leaving no time to build toward your future. But by taking a few steps today, you can set yourself up for smarter, less burdensome IT management tomorrow.
Are you ready to build the best possible EUC strategy for your organization? Read our EUC magazine to discover how SHI's experts are here to help solve what's next for your modern workplace.
Get your copy of the EUC magazine
Explore valuable insights from SHI's modern workplace experts
---
Video Transcript: Reimagining digital experiences
at SHI we believe that exceptional digital experiences are at the heart of a thriving modern workplace that's why we've dedicated over 30 years to supporting our customers with digital workplace strategies that deliver ultimate value for their employees their customers and their business goals along the way we've developed a deep understanding of changing workplace Dynamics and we haven't forgotten that every organization is different so we combine our experience with a true partnership approach to understand where you are today where you want to go and how you want to get there we've built deep trusts and extensive relationships with Industries leaving manufacturers and with more than one thousand certified experts we are able to help our customers capitalize on the latest industry Trends from selection of the right devices for the task at hand to customizing the configuration zero touch provisioning and Global deployment capabilities Shi helps our customers deliver an outstanding digital employee experience throughout the device and employee lifecycle [Music] our cross technology experience allows us to design and integrate collaboration solutions to deliver Equitable engaging experiences for remote and local participants we offer TurnKey solutions for Effective hybrid meetings that improve collaboration and limit dependency on it in addition we are helping our contact center customers improve their customer and agent experience by providing seamless omni-channel Solutions driven by artificial intelligence that allows customers and agents to communicate via voice text video and even virtual agent chat Shi takes away the headache of managing multiple form factors in different vendor products and we can also help our customers to align to the processes systems and actionable insights that modernize device management simplify Administration and shape security for sustainable hybrid working experiences wherever you are on your modern workplace roadmap Shi has the expertise the passion and the insights to help you create the impactful digital employee experiences that your customers and your organization needs to get the conversation started and to find out how Shi can help you solve what's next for your modern workplace visit shi.com or speak to your account executive today
Maximize the value of your modern workplace with expert resources from SHI
From developing a modern workplace roadmap to revealing your IT maturity level and the hidden costs of your devices, SHI's experts are here to help you create the most productive, collaborative, and cost-efficient workplace possible.